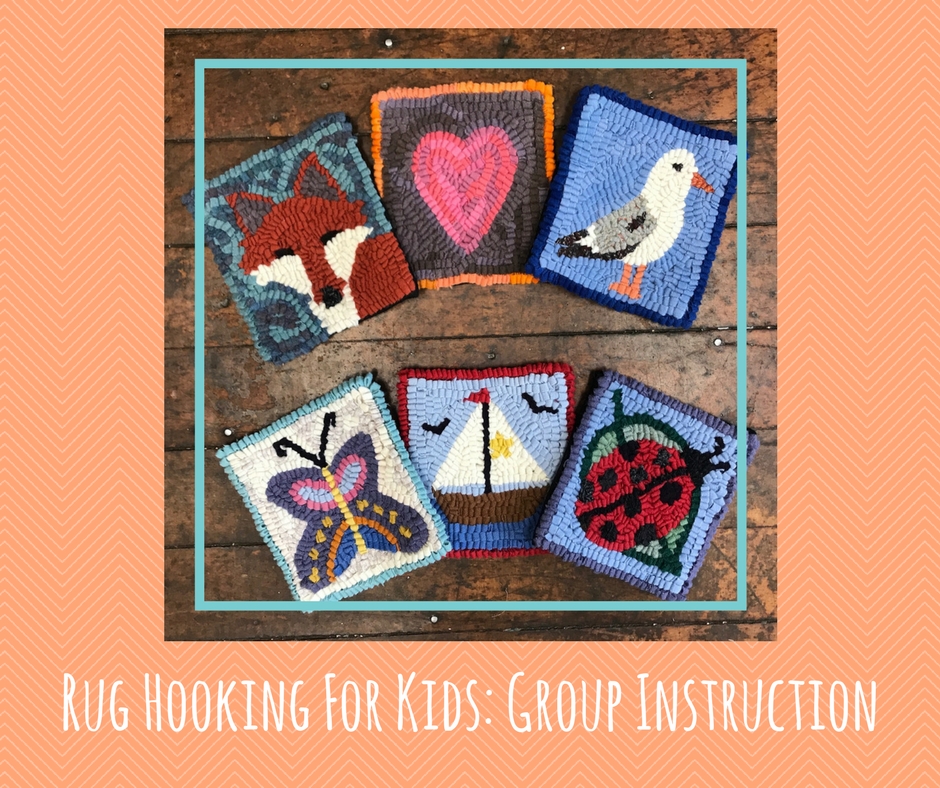 Shop for Supplies
Kits for Kids Rug hooking Class for Children Ages 7 and Up!
Now Accepting Groups of 3 or More!
This class has been designed for children ages 7 and up! During this two session class, students will learn the basics of rug hooking and complete one 6x6.5 inch oversized mug rug from one of our new Kits for Kids line (Fox Portrait, Pink Heart, Seagull, The Butterfly, Sail Away, and The Lady Bug). Each kit comes with a hand drawn pattern, cut wool strips, rug binding tape, a reusable hook, color key, instructions, and, as a special for this class, a reusable embroidery hoop!
Typically, students complete about 50% of their project during class time. Students will be given lessons on how to finish their mats, although it is expected that students will complete this project on their own.
Parents/Guardians are welcome to stay for the duration of the class (and maybe learn a thing or two also!) but are certainly not required to stay. Although I advertise this class as two sessions, contact me if you'd like to condense the instruction to one longer time block.
Email me at info@loopbyloopstudio if you have any questions about class time or availability.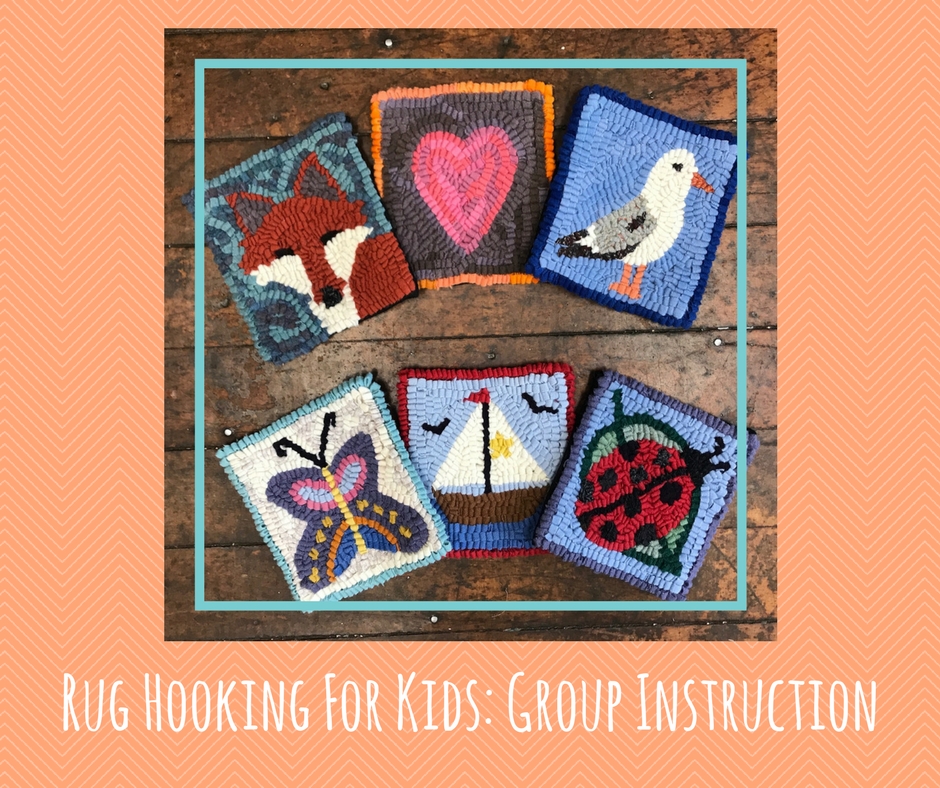 Additional Info
ABOUT OUR CLASSES
All classes at Loop by Loop Studio are taught by Hayley Perry. Hayley has experience teaching a variety of art classes to a variety of age groups: Kindergarten through high school, adult education, one-on-on art instruction, and special education. Hayley has taught drawing, painting, general art, and an array of primitive rug hooking classes. Please email info@loopbyloopstudio.com if you have any questions about our classes!